We are always looking for new challenges and new partners who share our vision and values around sports:
a healthy, active & happy community for all.
Sports events are a unique opportunity to showcase your brand and to interact with participants and fans.
If you are up to the challenge, join us now. Click on the button below!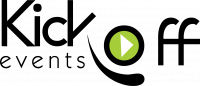 We are one of the most experienced and successful sports marketing agencies in Romania. We specialize in running, entertainment, CSR, football events, but also have a long history of unique projects and brand activations.
With over 15 years of experience in the field, hundreds of completed projects and contracts with some of the biggest brands on the market, we take great pride in offering our clients services that are tailor made for their needs.
KICK OFF EVENTS SRL
Address
30th Dacia Blvd. Sector 2 Bucharest
3rd floor, Mecano office building
Email
contact@kickoff.ro